BING 54 carb maintenance and replacement parts for units used on Rotax aircraft engines.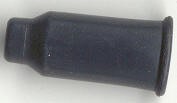 BING 54 Throttle Cable Grommet

While this may not look like a very important part of the Bing carb it plays a significant role in preventing water from entering the carb bowl. With these grommets damaged or missing water or dew on the cable will follow the cable down into the float bowl. It is recommended that these grommets be replaced at the first sign of cracking.
BING 54 Sieve Sleeve

It is important that the sieve be in place and not damaged. This is not a filter or screen.
It's purpose is to convert foam back into fuel.
During rough operations the fuel in your float bowl with foam.
When you pass foam through a screen it turns back into fuel. With the sieve in place over the main jet of your carb no foam can form causing misfiring etc.
BING 54 FLOATS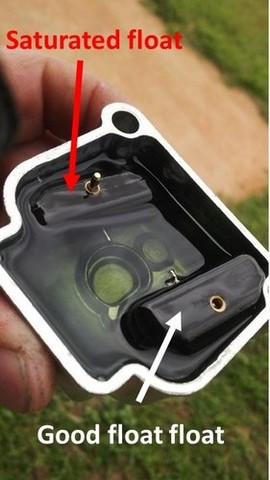 The floats should be checked for damage and leakage. To do this remove the bowl from the carb fill it full of fuel.
Place the floats in the fuel on their stems - leave them for about 30 minutes and then check to see if both floats are at the same level.
If one has sunk it MUST be replaced.
Photo Courtesy of: www.microlighters.co.za
BING 54 NEEDLE VALVE WITH VITON TIP
This needle allows fuel in and shuts it off at the needed rates and times.
If damaged it no longer seats and fuel will vent from the overflow tubes of your carb.
A tip with a ridge around the tip usually indicates that it needs replacing. This can be caused by a rough running engine, or by there being too much pressure in the fuel system.
It is a recommended yearly replacement item or at the first signs of problems.
BING 54 FLOAT BOWL GASKET

The float bowl should be removed regularly to check for water and debris.
It is suggested that you have spare float bowl gaskets handy incase they are damaged or have failed from age.
They also tend to expand, if you let them sit overnight, they will usually shrink back to original size